Teak Fellowship Application Personal Statement
Do the Same Rules Apply for Fellowship as for Residency?
The answer is yes, though following the same rules naturally leads to differences.
Generally speaking, the personal statement should/could touch on the following items:
| | |
| --- | --- |
| | The first time the applicant realized his or her interest in the particular field or specialty; |
| | Times since then when that interest was refined, reinforced or redirected; |
| | Any particular outstanding accomplishments achieved so far in following that path; |
| | The direction the applicant now sees himself or herself taking; and |
| | If possible, how the program would be a particular match for that direction. |
What Should These Items Accomplish?
Each of these items should elucidate a particular quality or particular qualities about the applicant, and should be ones that are particular to the applicant, as opposed to being able to be said generically by anyone applying for the program. This is important.
What Are the Similarities?
Both the fellowship personal statement and the residency personal statement should describe the specific path/specific reasons that has/have led to the decision to apply for the desired position, as well as what the candidate hopes to achieve through the position from the point of view of how the candidate anticipates it will edify his or her future career.
What Are the Differences?
Answering these questions is where the differences lie between the fellowship personal statement and the residency personal statement.
For the residency personal statement, the general format is to describe the candidate's initial interest in medicine and how that was shaped into a desire for the particular field (e.g., internal medicine) being applied for. This is fleshed out with details that are relevant to the candidate's pursuit of the program (e.g., research experience, community involvement), and it is directed toward a view of the future career.
The fellowship personal statement should take this a step further by demonstrating both the personal and professional maturity that comes with having already completed significant training in the candidate's field.
How Does a Resident Applicant See His/Her Future Career?
Because candidates for residency are writing the personal statement for residency before having begun the training, it is often difficult for them to have a precise view of what they want in their future careers. While he or she may already have some inclinations of what his or her future career will be, many of those choices will be made through the course of the residency.
How Should a Fellowship Applicant See His/Her Future Career?
When it comes to applying for a fellowship, the candidate should know precisely what he or she anticipates for his or her future career, and how the fellowship training (and often the fellowship training offered at the particular institution receiving the application) is the necessary next step in that direction. The candidate should have a clear idea of who he or she is as a doctor and the specific path he or she sees his or her career taking.
The focus in the fellowship personal statement is therefore centered less on the part of the candidate's path that came before residency (e.g., original interest in medicine) and more on specific experiences that have come during residency (e.g., particular cases of interest, particular research accomplishments or involvement) or after.
What Should Be the Focus of the Anecdotes?
The anecdotes should demonstrate relevant academic and clinical competence. They should point squarely in the direction of the specialty being applied for, and any particular research interests.
Quick Questions
How long should my personal statement be?

Generally speaking, a fully developed personal statement will be approximately 750. Some programs (e.g. dentistry), though, may require shorter word counts. With few exceptions, if your personal statement is over 850 words, it is too long. If it is under 650 words, it is too short.

The Electronic Residency Application Service (ERAS®) allows up to 28,000 characters with spaces, which is approximately 5,200 words. However, no program director will read a personal statement that long. Most won't even read any of it.

What do you mean by "be specific"?

First is to be specific to your story. If everyone else writes it in their personal statements, then you should not, unless it is particularly relevant to you.

An example of this is an IMG who writes, without any obvious reason for doing so, that she wants to pursue residency in the United States because the U.S. is at the forefront of medicine. A second example is a candidate who writes that he wants to pursue residency in a program that will give him the knowledge and training he will need to succeed in his chosen field. These are both vague statements that should be included only if they relate specifically to your personal career path.

Second is is a rephrasing of the first: to write only of your particular experience. This is your greatest strength and what will set you apart. If you write that you want to pursue a career in medicine in order to serve the community, we will ask what kind of community and what way do you see yourself serving. We will ask where this desire has come from and how you have pursued it.

If you write that you want to be a leader, we will ask where you want to be a leader, why you want to be a leader, what kind of leader you want to be, and in what way specifically you plan to lead others.

What are the most common mistakes that you have seen?

| | |
| --- | --- |
| 1. | To start with a quote. To use a quote successfully, it must be both personally and particularly relevant to the candidate. It must be the driving theme through every aspect of the essay. We have seen this done successfully—meaning that there was no way for the personal statement to be better without it—in just a handful of the personal statements we have read. |
| 2. | To start with a simile or metaphor. An example of this is a personal statement that compares the pursuit of medicine to building a robot or any other activity. As with a quote, to use a simile or metaphor successfully, it must be both personally and particularly relevant to the candidate and the driving theme through every aspect of the essay, and it has been likewise rare to see this done successfully. |
| 3. | To define the specialty in the personal statement, or otherwise to make statements that the program director what he/she will already know. An example of this is to start a personal statement with: "Internal medicine requires an understanding of how the different systems of the body affect each other." |
| 4. | To describe experiences in only vague or general terms. This includes both not providing significant detail and not describing the effect the experiences have had on the candidate personally. |

I want to "hook" the reader. What is the best way to do that?

Start with a simple, straightforward statement with how you started on the path that you are on. An example of this is: "The first time I saw how medicine can help people was when I was five years old and visited my mother in the hospital."

Second is to write of your particular experience. This is your greatest strength and what will set you apart.

I am having trouble getting started. Can you help me write my personal statement?

Absolutely, but we won't write it for you. For those needing assistance with developing a personal statement, we offer our Personal Statement Consultation service. With it, we will review your resume/CV if provided and, in one-on-one consultation with one of our personal statement editors, guide you through a series of questions and feedback to develop a concise plan for drafting your personal statement.

After you have drafted your personal statement, we will then review your personal statement with our Personal Statement Revision & Critique service for any adjustments needed to make it as polished and successful as possible.

I have followed all your advice. Do I still need to have my personal statement edited?

Yes, you should still have it edited, specifically for feedback/critique (see our Personal Statement Revision and Critique service) regarding how successful you are in communicating your points. It is our opportunity to help make what you have started as successful for you as possible.
Get More Advice on Our Blog
For more advice on personal statements, see the personal statement articles we have posted on our blog.

Sample Personal Statement
Medical Fellowship—Geriatric
and Palliative Care

Sample Personal Statement
Medical Residency—Ob/Gyn—
IMG with Leave of Absence
"You helped me edit my personal statement for my fellowship application a few months ago. Today I am writing to happily tell you that I have matched at one of the best programs in the U.S. I received many interviews from great programs, and almost all the interviewers mentioned that my personal statement was well-written and very interesting. I am very grateful for your wonderful work editing my personal statement and would like to express my sincere appreciation."
Taki U., New York, NY
"When I came to DLA for help with my personal statement, the application period had already opened, and I knew I was behind. I signed up for the consultation service and cannot be happier with the results. I just had an interview, and the interviewer said my personal statement was one of the best she had ever read, that it clearly presented who I was and the journey I have been on to reach this point. Hearing that made it totally worth the cost!"
Alessandra B., Biddeford, ME

Get to Know Us!
We are a team of dedicated, in-house editors with 50+ years' combined experience.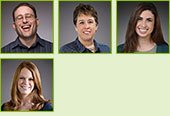 Meet Your DLA Team

The TEAK Fellowship is a New York City-based non-profit dedicated to helping talented New York City students from low-income families gain admission to top high schools and colleges. Starting in 6th grade, TEAK provides their students with academic support and exposure to the arts and outdoors along with career experience and assistance with the high school and college application processes.[1]
Mission[edit]
The TEAK Fellowship believes that motivation and potential, not economic circumstances, should determine a student's future. TEAK unlocks access to outstanding education and transformative experiences for exceptional NYC students, who use these opportunities to change their lives and the world around them.
History[edit]
In 1998, Justine Stamen Arrillaga founded The TEAK Fellowship in honor of DeWitt White and Teak Dyer, two people close to her whose lives were tragically cut short. Wanting to provide other young people with the opportunity for a brighter future, she created a program to help aspiring students use education to overcome economic hardships and achieve their potential.
Starting with a pioneer class of 22 seventh grade students, Justine directed TEAK and managed its growth for eight years. In 2005, the Board of Directors appointed Lynn D. Sorensen to succeed Justine as TEAK's Executive Director, and in 2015, John F. Green succeeded Lynn as TEAK's third Executive Director. During that time 16 classes of students have had 100% placement into top independent, public, and parochial high schools; 100% of Fellows (12 classes) matriculated to 4-year colleges, including 89% of whom entered top tier schools of which 26% went to the Ivy League; and 88% of the students who have completed the Fellowship (8 classes) are college graduates and leaders in multiple professions.
While continuing its core work of preparing students to apply to and succeed at top high schools and colleges, TEAK has expanded its programming over the course of its history to better achieve and expand upon these goals. In 2008, TEAK celebrated its first class of college graduates and established an Alumni Program to equip Alumni with the tools and resources necessary for college success and professional advancement. That year TEAK also began to broaden its reach by recruiting classes of 30 instead of 25. In 2012 TEAK shifted the program's entry point from 7th grade to 6th grade to increase student preparation prior to entering their rigorous high schools.
Today, TEAK remains an enduring yet innovative program, opening doors to excellent educational opportunities and preparing students to succeed and lead in their schools, professions, and communities.
Admissions[edit]
Every year, TEAK searches for the most ambitious, motivated, and hard-working 6th graders in New York City.
Although TEAK reaches out to all public schools in New York City asking guidance counselors to nominate their top students, families also learn about TEAK through academic and school fairs, various websites, and most importantly, word of mouth.
Prospective TEAK Fellows begin the application process in the first quarter of their 6th grade year and are accepted by the end of that same school year. Although families can inquire about the program and create a record in TEAK's database when students are younger, they must wait until their sixth grade year to be considered applicants. Older students who inquire about the program receive a list of other academic opportunities in NYC they might qualify for.
Once interested families have attended an information session (held in the fall and early winter of every admissions season), the admissions staff decides which families will receive a TEAK application. The application process is highly competitive and consists of two rounds which include: a written student portion, family financial documents and short answers, teacher recommendations, standardized test scores, interviews, and a group activity. Out of approximately 300 applicants, the admissions committee, which includes members of the entire TEAK staff, elects 30 students who will be part of the new TEAK class.
Program[edit]
The TEAK Fellowship offers 6 years of extensive programming, taking a holistic approach to preparing Fellows for admission and success at the nation's most sought after high schools and colleges.
Middle school programs[edit]
TEAK Fellows must commit to spending three summers at TEAK (after 6th grade, 7th grade, and 8th grade) for a six-week long program focused on building a strong academic foundation, sense of self, confidence, and leadership. Throughout the academic year, Fellows attend their middle schools regularly while coming in to TEAK twice a week (including all-day Saturday classes during their 7th grade year).
During their time in the Middle School Program, TEAK Fellows take a variety of different courses ranging from urban ecology to Shakespeare to human rights through arts and writing where they study global pertinent human rights topics. Furthermore, they complete rigorous, high school level coursework in all core subjects including math, English, Latin, science, and history. Many courses are taught by independent school teachers, mimicking the level of rigor Fellows should expect upon entering high school.
To balance Fellows' well-being and their demanding academic work, TEAK's curriculum also includes yoga, dance, drama, and other art courses, ensuring that Fellows are well-rounded individuals. Additionally, leadership opportunities are provided for Fellows to express and share their interests by starting a club such as a step, screenplay, a capella and running club.
TEAK Fellows also take various trips to complement their learning inside the classroom. In recent history, Fellows have visited The Brooklyn Grange, Old Sturbridge Village, Row NY, El Museo del Barrio, New York Stock Exchange, and many others.
While TEAK guides each family through the application and financial aid process, the organization does not guarantee that Fellows will be accepted at the schools to which they apply. However, 100% of all TEAK Fellows have been accepted to highly selective independent, parochial, and specialized high schools, earning financial aid packages that cover 90% or more of their tuition cost for 4 years.
High school programs[edit]
Once Fellows are in high school, TEAK programming shifts from academic preparation to academic support, career exploration, and college guidance including academic and financial aid counseling.
Each Fellow is assigned a TEAK Dean who ensures that TEAK's high academic standards are met at the student's new school through regular check-ins via phone, email, and school visits. If the Fellow shows sign of academic struggle, TEAK provides one-on-one tutoring to address any challenges. TEAK Deans also check-in with Fellows about their mental and physical well-being providing counseling as needed.
Because TEAK knows that the transition into a new academic and social environment can be difficult, Fellows attend meetings to share their experiences, strengthen critical thinking and study skills, and participate in leadership development activities with their strong peer network.
During the summers, Fellows can study abroad, participate in an outdoor education program, enroll in a pre-collegiate academic program, or secure an internship with partner companies in order to earn money and explore career interests. While Fellows have the option to choose from a variety of summer programs, they must also commit to completing 115 hours of community service throughout their high school years (in addition to any community service hours their high schools might require).
Throughout the last two years of high school, TEAK prepares students for their college applications through workshops, one-on-one conversations, college visits, and SAT/ACT preparation, complementing the college guidance resources available to them at their high schools. Over the years, 100% of TEAK Fellows have secured seats and financial aid at the top colleges and universities in the nation, including 27% of Fellows attending an Ivy League institution.
Alumni programs[edit]
Although Fellows are considered alumni of The TEAK Fellowship once they have graduated high school, TEAK still supports them in their transition to college and beyond. TEAK staff keeps in touch with each alum and visits them during their first two years in college to ensure their well-being and help guide them in selecting a balanced course load.
TEAK offers a multitude of resources, services, and tools for alums to make the most of their college experience and begin their career. TEAK hosts several workshops, career panels, and networking opportunities throughout the year which are open to alumni of all ages.
Mentor Program[edit]
Fellows in the 7th grade are matched with a TEAK Mentor - adult professionals who commit to serving as a positive role model, guide, listener, advocate, and friend throughout the six years that Fellows take part in TEAK programming.
The Mentor Program staff runs background checks and selects mentors after a lengthy application process including interviews to ensure that the best mentors are selected.
Student body[edit]
TEAK students identify with many different racial categories and many are members of immigrant families from over 30 countries; over 15% live in single-parent households; and they live across all five boroughs of New York City.
Alumni[edit]
As of 2015, 88% of TEAK alumni graduated from college and many have continued their education in graduate school, pursuing degrees such as: MBA, PHD, MD, MA, JD, and DO.
TEAK alumni are also pursuing their careers in a multitude of fields including education, public policy, finance, business, medicine, media, advertising, journalism, engineering, technology, law, the non-profit world, and many others.
School placement list[edit]
Boarding schools[edit]
Blair Academy, NJ
Brooks School, MA
Cate School, CA
Choate Rosemary Hall, CT
Concord Academy, MA
Dana Hall School, MA
Darrow School, NY
Deerfield Academy, MA
Emma Willard School, NY
Episcopal High School, VA
Groton School, MA
The Hill School, PA
The Hotchkiss School, CT
Kent School, CT
The Lawrenceville School, NJ
Loomis Chaffee School, CT
Milton Academy, MA
Miss Porter's School, CT
Northfield Mount Hermon School, MA
Peddie School, NJ
Phillips Academy Andover, MA
Phillips Exeter Academy, NH
Purnell School, NJ
St. Andrew's School, DE
St. George's School, RI
St. Paul's School, NH
The School at Church Farm, PA
The Taft School, CT
Westminster School, CT
Westtown School, PA
The Williston Northampton School, MA
New York City day schools[edit]
Colleges[edit]
Staff[edit]
John Green, Executive Director
Andrew Barber, Director of Academic Preparation
Viviana Benjumea, Assistant Director of Admissions & Communications Associate
Daniel Blednick, Director of College Guidance
Sarah Demers, Director of Placement & Director of the Summer Institute
Vanessa Greer, Director of Professional Advancement
Rachel Josephs, Director of Middle School Academy
Natalie Kolodinski, Assistant Director of High School Programs
Stephanie Miller, Director of Business Operations
Beth E. Onofry, Deputy Director of Academic Programs and Student Support
Glendys Rodriguez, Director of Admissions & Director of Technology
Wyndy Sloan, Deputy Director of External Relations
Yasmin Vera, Assistant Director of Communications and Special Events
Eric Wilson, Alumni Programs Coordinator
Board of directors[edit]
Anne Faris Brennan, Co-Chair
Henry H. McVey, Co-Chair
Christopher Lanning, Treasurer
Robert W. Reeder, III, Secretary
Marc Becker
John D. Britton
Angelica Cesario, TEAK Class 1
David DiDomenico
Jackie Dyer
Kenneth Fox
John F. Green
Joan Z. Lonergan
D. Randall Winn
Robert S. Kaplan, Founding Board Chair Emeritus
Justine Stamen Arrillaga, Founder & Chair Emeritus
Junior Board of Directors[edit]
David Andersson
Sabrina Chaudhury
Tarif Chowdhury, TEAK Class 3
Lucy Cherkasets
Webster Chua
Lissette Duran, TEAK Class 2
Robert Kalsow-Ramos
Sarah Lassar
Kara Margolis
Christian Montoya, TEAK Class 2
Reed Rayman
Matthew Spiro
References[edit]
External links[edit]